Floor renovation – finding the right floorings for the floor and renovating easily

With the floor renovation the choice of the correct flooring can make the crucial difference. Nowadays there are many possibilities which depending on the area of application are differently well suited. In many cases, for example, an epoxy resin coating is used which, however, requires a relatively long working time and often expensive groundworks. A very practical and convenient alternative are PVC tiles with connection system that can not only be installed much faster but also produce many further benefits. These plastic tiles are very easy to lay and represent an enclosed system which can be completed by ramps and additional edge components.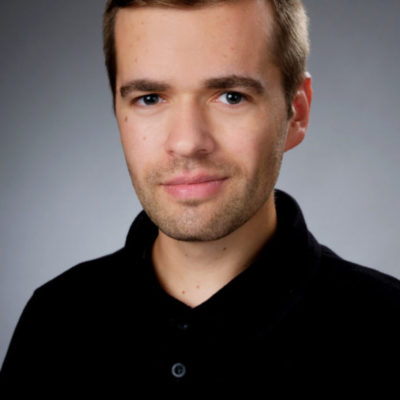 Floor renovation easily done with PVC floorings for any area of application
The are many reasons why the multifunctional PVC floorings with clip system become more and more popular and are increasingly often used. The tiles are easily interlocked with one and another and can be laid very fast. Even larger areas can be implemented simply and quickly like this. The laying can be done with the floating method during current operation whereby cost-intensive machine downtimes can be minimized. Besides, there no drying times and  the floor can be used immediately. For the installation of PVC floorings no particular previous knowledge is required, only a rubber mallet as well as a cutter-knive are recommended in order to interlock and if necessary to cut the tiles.
The PVC floor tiles are very flexible and can be laid on almost every stable underground. They are furthermore resistant and offer a good heat and sound insulation. The tiles are very easy to clean and resistant agianst water, contaminations and even oil. Cleaning in the case of contamination can be done without any problems. Damages are not a problem, either, since single tiles can be substituted very easily. The design is with low costs also freely selectable. Not matter if with leather, wooden optics, coins or with other structures.
The advantages of PVC floorings with clip system at a glance:
fast and easy installation (simply clipping together due to the clip sytsem)
immediately able to bear loads and driveable
no drying times, can be walked on directly
no smell of glue or similar when laying
can be replaced residue-free and without any problems
heast insulating (warm under foot)
cracks on existing floors can be bridged
installation on many load-bearing under-floors possible
joint-friendly
resistant against oils, lipids and chemicals
flame-resistant
floating installation, but also suitable for gluing
multifunctional use in a new construction as well as restoration
very easy self-laying
As you can see there are many advantages that speak for the application of interlocking PVC tiles when renovating the floor. If you have any further questions to our interlocking PVC tiles, we will kindly help you further and look forward to hearing from you.
Questions and answers to floor renovation with PVC tiles & plates

What do I need for the installation of the tiles?
The tiles can be laid easily and without any particular previous knowledge or special tools by oneself. It is recommended to use a rubber mallet for interlocking the tiles, as well as a cutter-knive (possibly a jigsaw) for cutting the tiles along e.g. walls or obstacles.
Where can the PVC tiles be applicated?
Our PVC tiles with interlocking system can be used in many areas. These include also industrial or commercial application areas, cellars and stockrooms, workshops, offices, sport facilities and many others. If you have a question to a special application area, please feel free to contact us. We kindly help you further: Start your industrial floor renovation with us.
Does the underground has to be prepared in a special way before the tiles can be laid?
No, important is that the underground is clean or rather swept and flat to some degree. Slight unevenness is compensated by the PVC tile itself. But here it is important that they are not directly unter the interlocking. Major unevenness or holes should be straightended before laying e.g. with a cement mixture or filling compound.
Can single PVC floorings & tiles be substituted?
Of course can PVC tiles be substituted without great effort, e.g. in case that there shjould be damaged. The tiles can be replaced individually, which is why the renovation is done very quickly.
How do I best clean the floor?
Through the practical surface finish of the interlocking PVC tiles, water in connection with a non-aggressive cleaning agent in the most cases is absolutely sufficient to clean the tiles. Specially for the tiles recommended cleaning agents can be purchased directly from us as well. We also offer cleaning machines and special sealers for the floorings online.
Renovating the floor now with our PVC and rubber floorings.
Jäger-Plastik GmbH & Co. KG
Gewerbegebiet Loope
Im Auel 40
51766 Engelskirchen
Accessories for and after renovation / renovation